Quality products from Finnish raw material
Potato starch, also called potato flour, is suitable for versatile cooking. When you make a casserole, soup, sauce, kissel or pudding, potato starch brings it's own magic into it – not to forget the fluffy cakes. At the store you will also find organic potato starch. Sago Pearls are manufactured from our outstanding potato starch. They can be used in a wide variety of cooking and baking. The best known Sago delicacy in Finland is Sago porridge (called Helmi porridge in Finnish). 

Protein

Potato protein has one of the best amino acid contents among plant proteins. With Potato Protein you can balance amino acid composition in a product. There is only 1% protein in a potato, but it's worth collecting because of the high quality.

As a by-product of potato starch production process is generated a fibre fraction, so called potato pulp, which is used for cattle feed. 

Soilfood Boost NPKS is a by-product of potato protein production process. It is organic certified liquid fertilizer.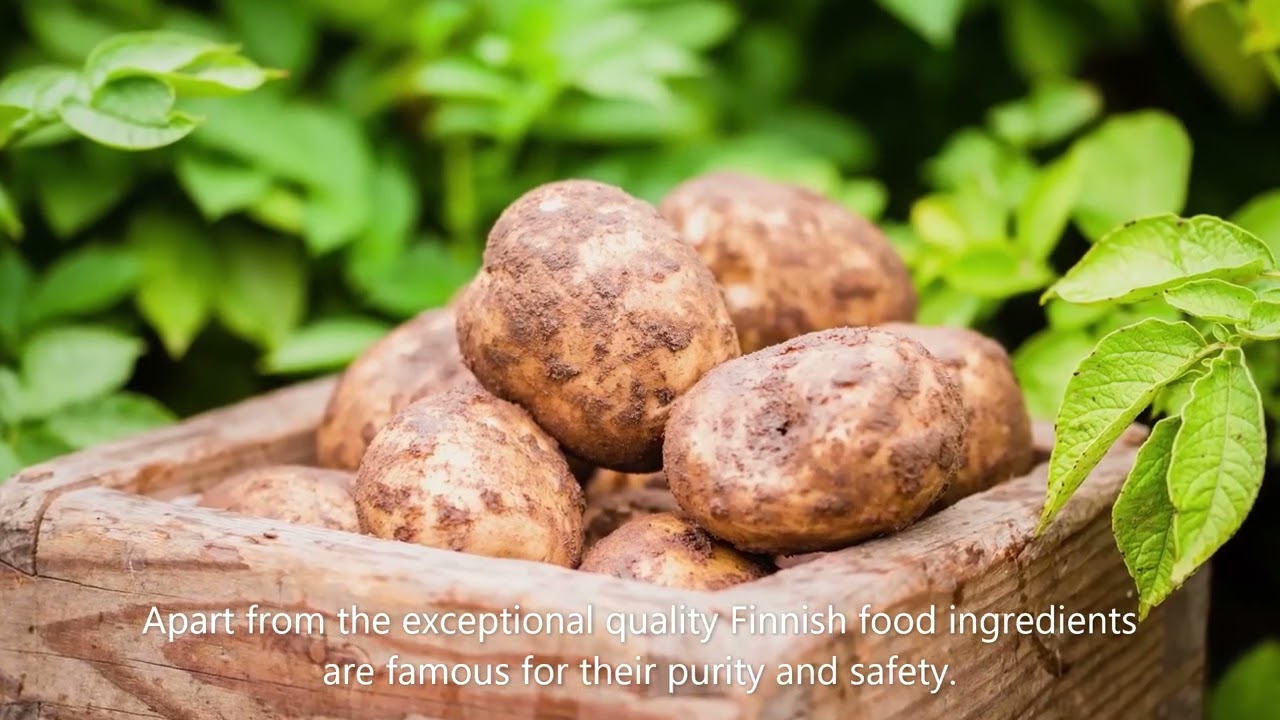 Here you'll learn more about us.
You'll see also why potato starch is superior compared to other starches and why conditions for potato cultivation are excellent in Finland.
Watch the video here
Recipes
Here you'll have our delicious recipes for apetizers, main courses and desserts, for everyone at the table.